How Erchonia Cold Laser Devices Assist Medical Professionals
Low-level laser therapy (LLLT), or cold laser therapy is a viable option for professionals throughout the medical industry. With new products and uses being researched every day, there is limitless potential for LLLT use in healthcare. Many laser applications are available on the market today that make cold laser equipment an indispensable tool for chiropractors, physical therapists and health centers nationwide.
How the Best Low-Level Lasers Provide Pain Relief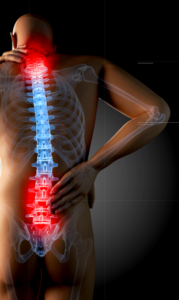 LLLT (or photobiomodulation therapy) uses lasers to provide patients with relief from chronic pain by altering cellular function. By primarily targeting the enzyme cytochrome c oxidase, low-level lasers can increase ATP and reduce oxidative stress. Cell metabolism improves, allowing patients to heal quickly from a variety of issues such as:
Chronic Low Back Pain
Chronic Neck and Shoulder Pain
Plantar Fasciitis
Chronic Musculoskeletal Pain
Acne
LLLT has been reviewed throughout the years as a favorable treatment option for conditions such as these, as organizations and journals like the American College of Physicians, BMJ, Task Force on Neck Pain and Its Associated Disorders and other leading health professionals have credited LLLT for its benefits. And with 15 FDA market clearances, Erchonia is a leading manufacturer of lasers for LLLT treatments.
Erchonia's Low-Level Laser Products for Health Centers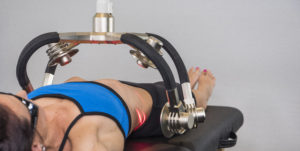 Erchonia low-level lasers are innovatively designed for use by today's top medical experts. Erchonia pain relief lasers for medical professionals include:
Each of Erchonia's low-level laser products is designed in compliance with the highest standard of laser safety to protect both medical staff and patients. From concept to viable, agency-approved treatment method, lasers undergo a rigorous research and screening process to ensure the highest quality for medical professionals in every field. Contact us right away for more information.